CityCamping.dk camping sites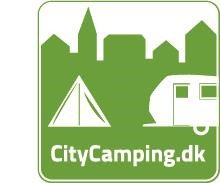 What is there at a CityCamping.dk site?
As the name implies each campsite has ties to a larger city or town which is less than 10 km away.

As a camper at these sites you can experience city life with its range of public transport, swimming pools, restaurants/cafés, cinemas/theatres, museums and exhibition centres together with a wide range of shops.